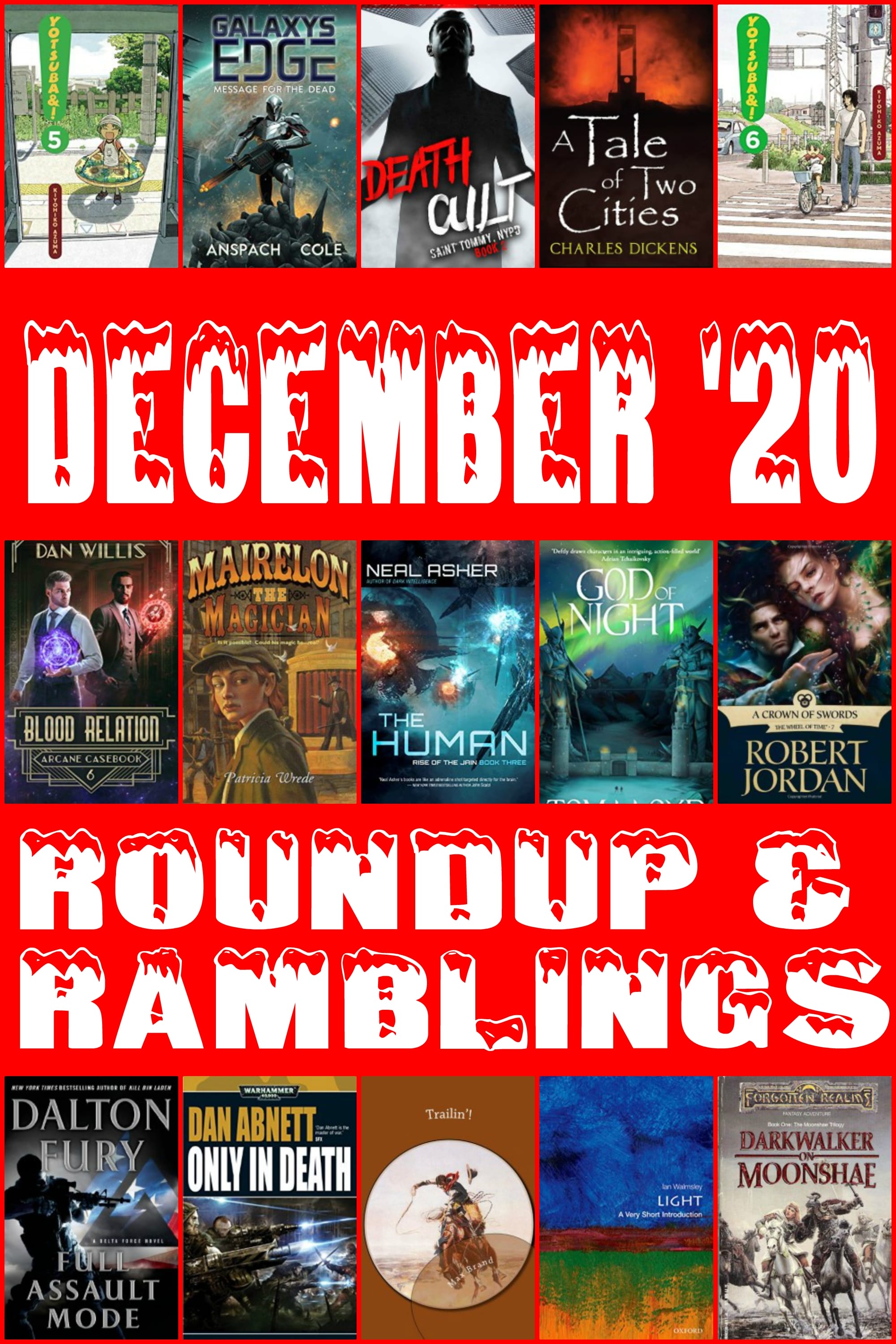 Raw Data:
Books – 15
Pages – 4380
Words – 1473.5K
Average Rating – 3.77
The Bad:
Light – 2.5 Stars
Darkwalker on Moonshae – 1star DNF
The Good:
A Tale of Two Cities – 5 stars for the penultimate book in my Dicken's journey
Message for the Dead – 4.5 stars for the Star Wars that should have been
Movie:
The Muppets Christmas Carol was great! I am really glad I ended up buying it.
Miscellaneous Posts:
Personal:
Work for me and Mrs B went as well as could be expected. I'm really ready for her to stop working the night shift though. Thankfully, that'll happen next week. I can handle one more week. My work show NO inclination to slow down even though we now have a foot of snow on the ground. It's going to be a slog of a winter, sigh.
The words absolutely spewed out of my fingers this month as I had a post almost every day. I keep saying I don't know how I'll keep up that kind of output and then I keep on keeping up. It definitely helped my stats for the month! I plan on talking about the blog stats a bit more in my Year in Review post tomorrow, but this December is the Best Month I've ever had here at WordPress. I guess I have you all to thank for that 😉
Just want to put in a plug for AAA if you're in the United States. Had to have the subaru towed once and then I locked my keys in it and they had to come unlock it. Between those 2 things, my annual membership was more than paid for. Totally worth it if you regularly buy used cars like we do.
Cover Love:
Blood Relation by Dan Willis. If my chin looked like that, I'd be breaking concrete blocks with it just because I could. I do see a lack of suspenders though. Vests might look good, but when they cover up your awesome suspenders, well, your priorities are obviously all wrong.
Plans for Next Month:
I think I need to get through the Year in Review before I even think of plans for January. ♪Tomorrow is ♪only a sleep away♪