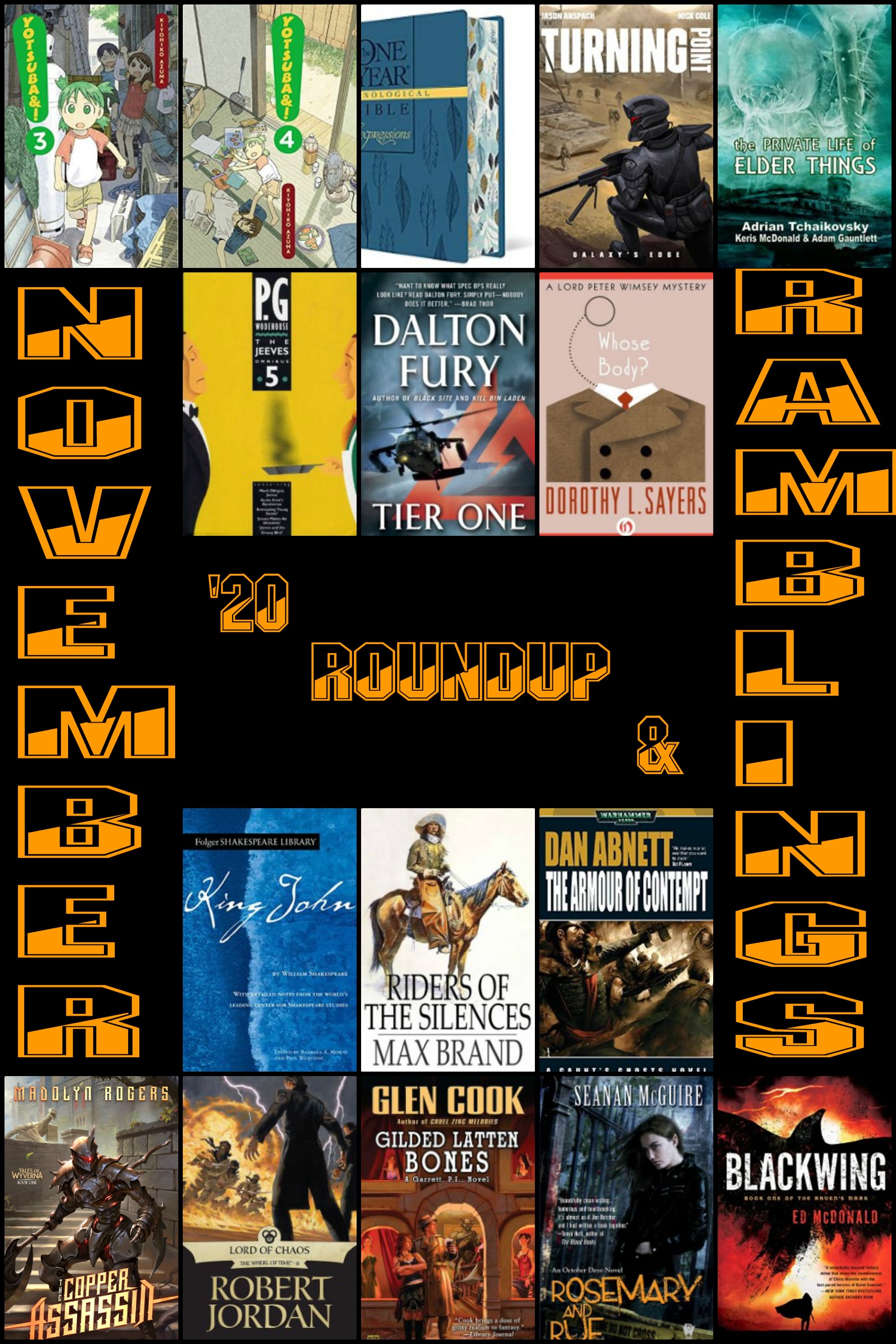 Raw Data:
Books – 16
Pages – 5964
Words – 2117.5K (2.1million)
Average Rating – 3.37
The Bad:
Rosemary & Rue – 1Star
Blackwing – 1Star
The Good:
The Private Life of Elder Things – 4Stars
King John – 4Stars
Miscellaneous Posts:
Personal:
This month was all over the place. Blogwise, stats were fantastic. This was the best month I've ever had in terms of views, likes, comments, etc.
Of course, WordPress ruins it by forcing me to double dip in terms of liking people's comments. Then today I just started having issues with controlling my spam comments. I had one phrase that would throw any comment straight into the trash. Well, WP deleted that and now whenever I try to add it back, my settings won't save. I've cleared my cache and tried Chrome, Edge AND firefox. Since I'm still banned on the forums, I can't ask for help. I swear, I'm this close to calling it quits, good numbers or not!
Then you had the real life side of things. From bad work weeks to all the political crap flooding everything to escalation of the covid scare, it felt like this month was all about "killing, stealing and destroying". That was overwhelming.
Cover Love:
I have to admit, when I saw the cover for the Copper Assassin, I was sure that was going to be the Cover Love choice of the month. And I was NOT wrong! Yum, yum, yum!
Plans for Next Month:
Having skipped the movie review for this month, I want to make sure to get one in for December. I'm about 99% sure it will be The Muppets Christmas Carol. That seems about the level of "Movieocracy" that I can take right now.
Other than that, it should be business as usual. I suspect a lot of my time in December will be spent planning and writing up stuff for the Year in Review post and seeing what I want to do for 2021.