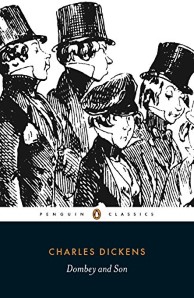 One of the things I still miss about Booklikes was their Update style of posts for the books you were reading. It was easy to add a bunch of info that looked good. I don't do many "Currently Reading" posts because I haven't found a good style that I like and that "fits" my sense of style. But this was just too much to hold inside and I needed to get it out.
I am currently reading Dombey and Son. One of the side characters, a Captain Cuttle, is trying to help one of the main characters, a young man named Walter who works for Mr Dombey. Captain Cuttle has the best of intentions but sadly, every time he opens his mouth he is making things worse. I am literally cringing as I read the current couple of paragraphs.
We all know people like that, I'm sure. Good hearted folk who really are trying to help others and everyone wishes they wouldn't.
Ok, that is vented. Thanks for listening.
If anyone has any ideas on how to make a classy "Book Update" post, please, let me know. I'd love to have a template so I can do more of these when I end up with lots of feelz whilst reading a book. Here's a prototype picture of what I'm hoping to use as the header for all my update/currently reading/quote posts: